A security company you can trust
Trust and professionalism are fundamental building blocks for us as a security partner. Our process-based quality management system guarantees responsibility and quality at all levels. The quality framework aims to continuously develop and improve our operations and our processes through follow-up on quality goals, customer satisfaction, deviation management and internal audits.
SRS holds the following management system standard certifications:
Management System for Private Security Operations (ISO 18788:2015)

The Management for Quality of Private Security Company Operations (ANSI/ASIS PSC.1 – 2012)

Quality Management System (ISO 9001:2015)
SRS Code of Conduct – with a focus on human rights
How we act in our local environment and the outside world is important. SRS is constantly striving to have a positive impact in the areas where we operate, and to contribute to a safer society. Respect for human rights and compliance with international, national and local regulations and laws permeates every part of SRS's operations, as do voluntary commitments.
This is governed in the SRS Code of Conduct. Our strong commitment to securing human rights at all levels is affirmed by SRS's signing of the UN Global Compact and our ICoCA membership. We can proudly state that we are one of the security companies that meet ICoCA's certification requirements.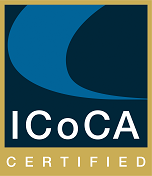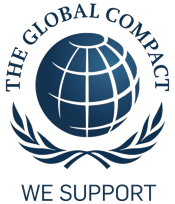 Security Operations Policy – to act with consideration at all times
Ever since our foundation, SRS has provided security services in complex areas. Areas characterised by natural disasters, widespread criminality or armed conflicts, combined with an absence of local government or legislation. In areas like these, it is of the utmost importance to conduct ourselves with professionalism vis-à-vis all parties.
Our Security Operations Policy defines our commitments in all our assignments:
Respect human life and dignity

Avoid, prevent and reduce the likelihood and consequences of disruptive and undesirable events

Comply with applicable legal requirements and other voluntary commitments

Respect human rights

Ensure continual improvement
Unizon – for an equal society without violence
Our cooperation with Unizon represents an important step in our commitment to human rights. By gathering more than 130 women's shelters, girls' shelters and other auxiliary institutions under one umbrella, Unizon provides daily support to abused women, young people and children, regardless of their life situation and background. The shelters handle over 90,000 support cases each year.
For us, supporting organisations that work together for equality is a matter of course. Through a unique structure, all SRS employees are involved in our work with Unizon – operationally, on a consultative basis or as recipients of training on how to prevent violence against women. We incorporate the knowledge gained in this training into our operations to make a real-world difference.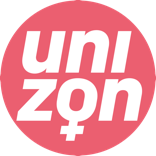 Complaints and whistleblowing
In accordance with SRS's legal, moral and ethical approach, we have established a whistleblower function for our employees, subcontractors and third parties that makes it possible to report any improprieties relating to the company or our staff. We have an obligation to promptly and impartially follow up on and investigate incoming cases while maintaining confidentiality and anonymity.
Do you wish to report inappropriate behaviour on the part of SRS that violates the rules set out in the UN Global Compact and by ICoCA?
Send your report to mail@srsgroup.se or call +46 8 440 90 40 and ask to speak to the SRS Quality Manager.
If an individual or third party is not satisfied with SRS's handling of a complaint, the whistleblower function or the outcome of an investigation, the complainant may contact ICoCA directly or report the handling of the case in accordance with the procedure set out in Article 13.
GDPR – we protect your data
Cybersecurity and the growing information security gap are hot topics, today more than ever. SRS protects the sensitive information and data that you have entrusted to us and keeps it from getting into the wrong hands. We meet the requirements of GDPR regarding the handling, provisioning and collection of personal information and data.